Welcome to Aff(x)tion Forums
Register now to gain access to all of our features. Once registered and logged in, you will be able to create topics, post replies to existing threads, give reputation to your fellow members, get your own private messenger, post status updates, manage your profile and so much more. This message will be removed once you have signed in.
Login to Account
Create an Account
Misters0freshh
Misters0freshh
Member Since 29 Aug 2009
Offline
Last Active Nov 08 2010 03:53 PM
About Me
Krystal, Luna, Yuri, Yoona, Sooyoung, Tiffany, Jessica, and Seohyun belongs to Mister !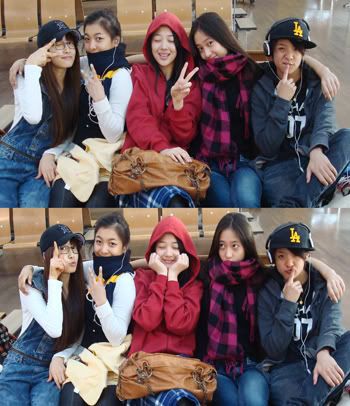 ♫

Hi everyone! My name is Randy Phan but people here call me "Mister" from my username "Misters0fresh". My mom gave birth to me on June 14, 1995 making me 14 years of age. I live in Seattle, Washington. Same As Jaebum From 2PM but i haven't met him yet but hopefully i will one day :) I'm Vietnamese. I'm a freshman at Leota Junior High School And Woodinville High School. My favorite Kpop artist are Super Junior, Girls` Generation, DBSK, SHINee, Big Bang, 2NE1, Brown Eyed Girls, Da Mouth, Epik High, Kara, Lee Hyori, Mighty Mouth, V.O.S., T-ara, 2AM, 2PM, 4Minute, After School, Of course f(x) and the list goes on.
My Idols are

Super Junior's Leeteuk &nd Donghae

.
My Favorite Females are

Yuri, Yoona, Seohyun, Sooyoung, &nd Tiffany

♥
Current "Jobs"
Mod @ B2ST Rising
Mod @ Dear Krystal
Mod @ Haeland
Mod @ SHU-I World
Uploader @ Affxtion
Uploader @ Empire Children
Uploader @ SHU-I World
Uploader @ 4Minute
Uploader @ diva detention
Uploader @ F.Cuz
Uploader @ B2ST Rising
Uploader 4 kpopsubs@youtube.com
---
Community Stats
Group

Members

Active Posts

377

Profile Views

3,356

Member Title

Do It Do It Chu~♡

Age

17 years old

Birthday

June 14, 1995

Gender

Male

Location

Same As Jaebeom!

Interests

2AM - Jinwoon<br />2PM - Nichkhun &amp; Junho<br />4Minute - HyunAh<br />B2ST - Lee Ki Kwang<br />Big Bang - Seungri &amp; Taeyang<br />DBSK - U-Know<br />f(x) - Krystal &amp; Luna<br />HAM (Heart &amp; Mind) - Ga Yeon<br />Kara - Nicole<br />MBLAQ - Lee Joon &amp; Chol Yong<br />SHINee - Jonghyun &amp; Key<br />SHU-I - Inseok<br />SNSD - Yuri, Yoona, Seohyun, Sooyoung, &amp; Tiffany<br />Super Junior - Leeteuk &amp; Donghae<br />U-Kiss - Eli, Soo Hyun, Ki Bum, Dong Ho, &amp; Kevin
Viewing Profile: Misters0freshh